Veribase.com is a global pharma CRM and CLM Software that provide you the ability to manage and report all the activities of your field force team.
We are providing service to hundreds of pharmaceutical companies and thousands of users who prefer our expert technical team.
Our Vision
Our vision is to provide high technology, user and environmentally friendly products/ services specially designed for the requirements and expectations of our customers.
Our Mission
Our mission is to provide added values to our customers by means of producing web and mobile-based; smart and flexible CRM and CLM solutions in the global market.
Our Quality Policy
Our quality policy is intended to deliver state-of-the-art technology software products in accordance with the national and international standards for the purpose of increasing the service quality. We want to implement a quality management system with full participation at all levels, for the purpose of providing continuous improvements to enhance the system's efficiency.
Our Social Responsibility Policy
Veribase operates with a sense of responsibility during the performance of all our activities. We fulfill our duties within the company's policies toward our customers, environment, and the society of each country we operate in.
We closely follow the global developments in the 21st-century to enable our customers to keep up with modern technology
We adopt and implement a transparent management policy for all personnel at every level. We consider the career goals and development of each employee in line with the goals of the company. Our wages policy is only based on knowledge and skill. We are constantly training our employees to increase their efficiency. Veribase operates with customer satisfaction being our top priority, with professional ethics to perfectly fulfill all responsibilities
We operate in accordance with all legislative regulations. It is our commitment to always engage in activities under safe and healthy conditions. Veribase supports community development in sports, social and cultural activities, along with scientific advances.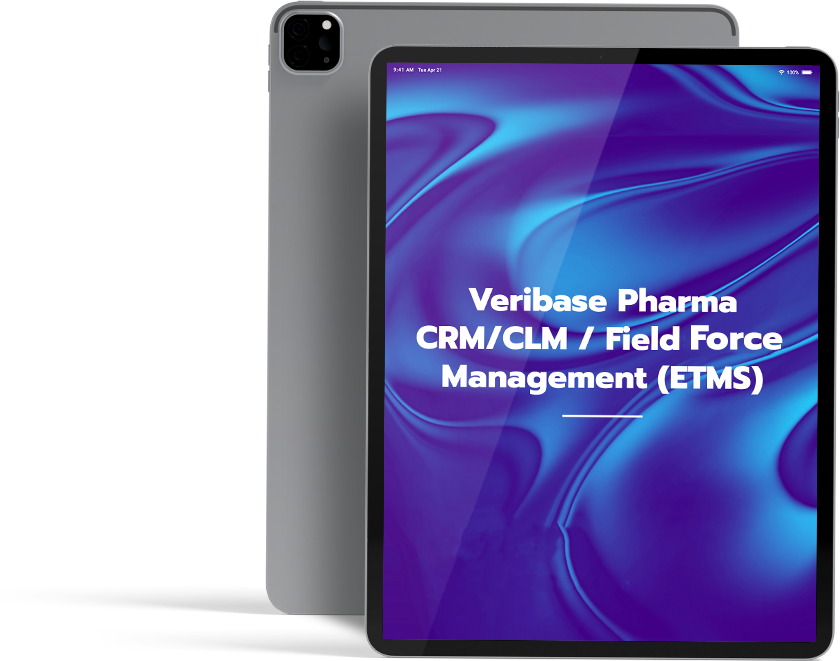 Web / Mobile Interface
Accessing Veribase.com is very easy from anywhere with its web and mobile-based infrastructure. You can log into the system from all mobile and desktop devices and manage all your field activities wherever you are.

User Friendly Design
Veribase.com's user-friendly interface offers you a target-oriented and practical use that will not get lost in a complex structure.

Fast / Flexible Application
Veribase.com's fast technical infrastructure offers you a unique user experience. In addition, the flexible structure adapted to your needs will be your greatest assistant in field force management.